Chevalier
is a vehicle manufacturing company in the
Just Cause game series
. For other vehicles, see:
Vehicles - disambiguation
.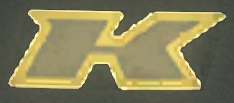 Description
Edit
This company has presumably been around since the early to mid 20th century, as that is how old the Chevalier Street Bird De Luxe appears to be.
The company only builds 2 door cars. They build both sporty and stylish private cars and pick-up type utility vehicles.
The name refers to the real world car company Chevrolet, and is French for "Knight". Link to Wikipedia
Ad blocker interference detected!
Wikia is a free-to-use site that makes money from advertising. We have a modified experience for viewers using ad blockers

Wikia is not accessible if you've made further modifications. Remove the custom ad blocker rule(s) and the page will load as expected.