The
Just Cause 3 Multiplayer
is a major
Modification
for
Just Cause 3
.

Similar to Just Cause 2 Multiplayer, the multiplayer mod is an officially backed Steam released free expansion to the game.
NANOS GBR team
Edit
Description of their version of JC3:MP:
"Nanos JC3:MP, created by nanos GbR, is a free modification bringing highly-customizable multiplayer to the Just Cause franchise.
Our modification opens the door to incredible multiplayer possibilities including racing, deathmatch, skydiving, roleplaying or freeroam. But it doesn't have to stop there: Thanks to our powerful scripting API server owners can easily create gamemodes on their own."
The first public test was on September 9, 2016. Originally, they planned to release JC3:MP on the 20th of December, 2016. But due to an unknown administrative issue, the mod was being held back until the 6th of January 2017. It became available in Steam as of the 21st of July, 2017.
Version 1.0 is available on Steam.
Gameplay and features
Edit
Unknown. Feel free to edit.
Glitches (this may be out of date)
Edit
"The program can't start because api-ms-win-crt-runtime-l1-1-0.dll is missing from your computer. Try reinstalling the program to fix this problem." When this happens it will be a major problem. That dll is a part of windows update KB2999226, which is separately available from microsoft, however its installation can also be impossible due to unexplained reasons like "the update is not compatible with your computer" despite Microsoft specifically listing the operating system on their download page.
Original JC2-MP team
Edit
Their Multiplayer was in development for a while, but at some point one of the developers was hired by Avalanche Studios and the rest of them are too busy to continue. They have still promised to maintain the JC2-MP.
Developer site: https://www.jc-mp.com/
While rare, cheaters are possible to be encountered on this. Often times it is hacked DLC that creates so called "superpowered trolls".

On Steam, these cheaters are given VAC bans. These bans are permanent and are displayed via a red notice on the right of the cheater's Steam profile.
Videos from the Nanos team
Edit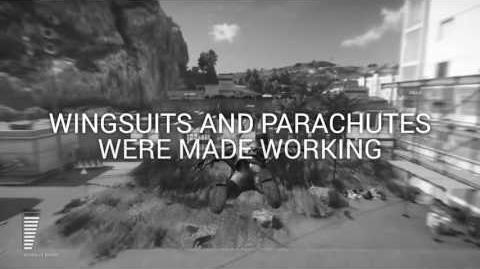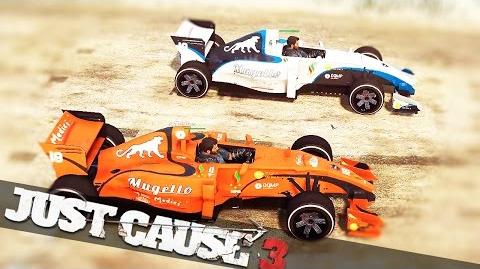 Videos (trailers from the first team, who cancelled)
Edit