This is a page for all the maps of the
Just Cause game series
.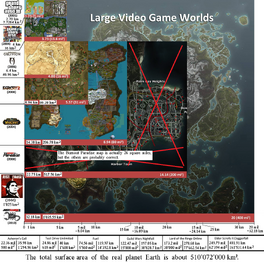 Common info
Edit
The Just Cause game series is known for having the largest maps for "sandbox"-type games. The playable area of JC1 is 1'025 km2 and JC2 is 1'035.55 km2. JC3 is about 45 by 45 kilometers, making it about 2'025 km2. In some promotional materials and interviews it's reported to be "the size of Panau" and in others "just over".
Just Cause games provide in-game maps (in the PDA), but the map in Just Cause does not provide info about settlement names and in some places it's difficult to distinguish a military base from a village. The main complaint is the lack of a player controlled map marker, which makes navigation difficult. The map in Just Cause 2 has more features, but there's no accurate way to set the map marker, causing all seemingly accurate co-ordinates to be inaccurate by about +/- 5 m. Just Cause 3 uses real world co-ordinates.
Just Cause - San Esperito
Edit
All maps of San Esperito on this wiki:

Just Cause 2 - Panau
Edit
All maps of Panau on this wiki.
---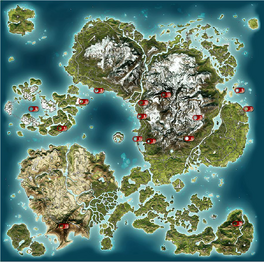 ---
Interactive map
Edit
Main article: Interactive Map of Panau.
Just Cause 3 - Medici
Edit
---
Interactive map
Edit
Main article: Interactive Map of Medici.

Ad blocker interference detected!
Wikia is a free-to-use site that makes money from advertising. We have a modified experience for viewers using ad blockers

Wikia is not accessible if you've made further modifications. Remove the custom ad blocker rule(s) and the page will load as expected.