The
Just Cause movie
(actual title unknown, but rumored as "Just Cause: Scorpion Rising") is a future movie that's inspired by the
Just Cause game series
.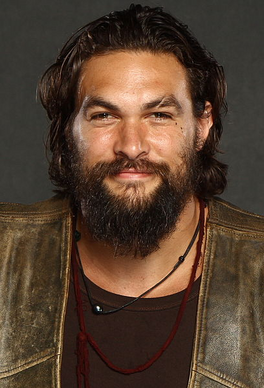 Development history
2011
As reported here, the movie has been rumored to have been in development since 2011. In 2011, the rumored title was "Just Cause: Scorpion Rising".
2015
Producer Adrian Askarieh reported in 2015 that the movie was close to the start of filming.
Askarieh said in an interview in 2015 that if it were up to him, there would be a shared movie universe with Just Cause, Hitman and Tomb Raider. Thief would be the past of that universe and Deus Ex would be the future. The feasibility of a shared universe movie series would depend on the success of the Hitman: Agent 47 movie. Also, he does not own the rights to Tomb Raider.
2017
It was announced in early 2017 that Jason Momoa is cast as Rico Rodriguez, with Brad Peyton directing from a script by John Collee. Peyton will also produce the film with Jeff Fierson through their "ASAP Entertainment" banner and Roy Lee through his "Vertigo Entertainment", Adrian Askarieh through his banner "Prime Universe Films"; Eva Cao through her "Supernova Entertainment"; and Mason XU and Fan Dong through "DNA Co. Ltd". China-based DNA also provided the financing for the film. 20th Century Fox has first rights to worldwide distribution, except for China where DNA Co. Ltd will distribute through a local distribution partner.
Slow to get to results
It's been so long since the last news about it that at the current time (october 2018), it's safe to say that it's in "development hell" (definitions: 1 2).
Plot
The movie is believed to be loosely based on, or inspired by the Just Cause game series and the plot of Just Cause 3. It is not known if the movie will depict a canon event in the previously established Just Cause Universe.
No specific details are currently know about the plot, but it is said that Rico will have to face a "crisis of conscience" during one of his missions.
People reported to be involved in production and cast
Sources