Cities in Panau
are the largest civilian settlements in
Just Cause 2
.
Description
Edit
There are very few cities in Panau and all but the capital (Panau City) are fairly small. Some of them are located near each other, such as the cities in the western part of Pelaut Archipelago. There's a total of 8 cities in Panau.
List of cities, by location
Edit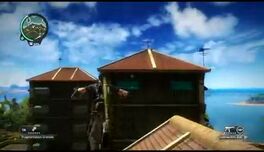 Ad blocker interference detected!
Wikia is a free-to-use site that makes money from advertising. We have a modified experience for viewers using ad blockers

Wikia is not accessible if you've made further modifications. Remove the custom ad blocker rule(s) and the page will load as expected.