This is a page for all the maps of the
Just Cause game series
.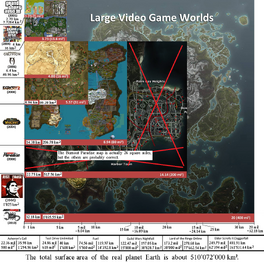 Common info
Edit
The Just Cause game series is known for having the largest maps for "sandbox"-type games. The playable area of Just Cause (1) is 1'025 km2 and Just Cause 2 is 1'035.55 km2.
Just Cause games provide in-game maps (in the PDA), but the map in Just Cause (1) does not provide info about settlement names and in some places it's difficult to distinguish a military base from a village. The main complaint is the lack of a player controlled map marker, which makes navigation difficult. The map in Just Cause 2 has more features, but there's no accurate way to set the map marker, causing all seemingly accurate co-ordinates to be inacurate by about +/- 5 m.
Just Cause (1) - San Esperito
Edit
All maps of San Esperito on this wiki:

Just Cause 2 - Panau
Edit
All maps of Panau on this wiki.
---
---
Interactive map
Edit
Main article: Interactive Map of Panau.
Just Cause 3 - Medici
Edit