This article has been evaluated to be at quality level 5.
This article may seem complete to the untrained eye, but the gaps in information are still large enough for this elite team of Panauan Ninjas to hide inside of.
Medicine Cabinets
are usable items in the
Just Cause game series
.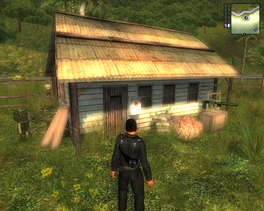 Just Cause
Edit
In JC1 medicine cabinets are only found at safehouses. Anywhere else the player can use a First aid kit.
Just Cause 2
Edit
They are found all over Panau and can be used by Rico to restore his health to maximum. They can only be used when Rico is injured. Inside is full of first aid kits. When used, everything inside will be consumed and the cabinet will be empty until you leave the area and return there again, causing the contents to respawn.
Locations
Edit
Gallery (JC2)
Edit
Ad blocker interference detected!
Wikia is a free-to-use site that makes money from advertising. We have a modified experience for viewers using ad blockers

Wikia is not accessible if you've made further modifications. Remove the custom ad blocker rule(s) and the page will load as expected.