Welcome to the
Just Cause Wiki
This page is the portal for all things Just Cause (1)
Just Cause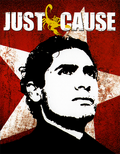 Just Cause is a video game, released on September 22, 2006 for Microsoft Windows, Xbox, Xbox 360, and PlayStation 2 platforms in Europe. It arrived in North America on September 27, 2006. The game was developed by Avalanche Studios and was published by Eidos Interactive. The game takes the form of a third-person "sandbox" type. The game area is reported to be over 250,000 acres (1024 km²) in size, with 21 story missions and about 40 side missions to complete.
The open, non-linear environment allows players to explore and choose how they wish to play the game. Although storyline missions are necessary to progress through the game, players can complete them at their own leisure. When not taking on a storyline mission, players can free-roam and create havoc. However, doing so can attract unwanted and potentially fatal attention from the authorities - "Heat".
Contents
Vehicles

Information

Missions

Weapons & More

Locations

Characters
Featured Article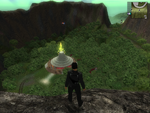 El Volcan
is a location in Just Cause. The facility has a large gate and a parking lot. The main building is shaped like a
volcano
. The first floor has a bar and several stages for exotic dancers. There's a large revolving El Volcan logo on top of the roof. Another large logo is on top of the facility gate.
There are several barmen and exotic dancers. The dancers might not be there at all times of the day, but there are always drunken soldiers. If you stand still, close to a dancer for a few seconds, she will perform a dance for Rico.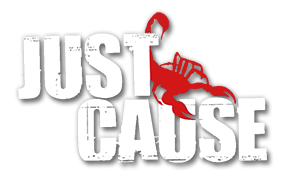 Featured Images
Recent Activity
Affiliates
In Other Languages
Ad blocker interference detected!
Wikia is a free-to-use site that makes money from advertising. We have a modified experience for viewers using ad blockers

Wikia is not accessible if you've made further modifications. Remove the custom ad blocker rule(s) and the page will load as expected.