Welcome to the
Just Cause Wiki
This page is the portal for all things Just Cause 2
Just Cause 2
The player controls protagonist Rico Rodriguez, an Operative of the Agency, sent to Panau to find Tom Sheldon, Rico's former commanding officer, mentor, and friend, now accused of stealing top-secret intelligence and millions in Agency funds.
To complicate matters further, Panau was recently taken over by
Baby Panay
, a ruthless dictator, who rules the island with an iron fist; causing unrest among its citizens. While three rival Factions, the Reapers, The Ular Boys, and The Roaches, whose constant struggle for power and position often result in all out war on the streets, take advantage of the turmoil. Rico must now work with these Factions to gain information on his target, causing his own brand of
Chaos
along the way.
Contents
Vehicles

Information

Missions

Weapons & More

Locations

Characters
Featured Article
There are several different types of market buildings in Panau. Some are accessible to Rico and some are not.
The shack type markets will sometimes have a small orange tub labeled "Kroph". It's not known if it's an alcoholic beverage, or a soft drink. It can be seen sold at the Mile High Club and tiki bars at some villages. The tub would most likely be a cooler to keep the drinks cold. Karl Blaine's car has cans of it on the back seat. Most, if not all of them, have at least one resource item there, this includes unmarked locations...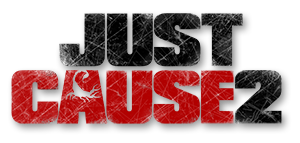 Featured Images
Recent Activity
Affiliates
In Other Languages
Ad blocker interference detected!
Wikia is a free-to-use site that makes money from advertising. We have a modified experience for viewers using ad blockers

Wikia is not accessible if you've made further modifications. Remove the custom ad blocker rule(s) and the page will load as expected.