Welcome to the
Just Cause Wiki
This page is the portal for all things Just Cause 3
Just Cause 3
Just Cause 3 is an open world action-adventure video game developed by Avalanche Studios and published by Square Enix. It was announced on November 11, 2014. It is the third game in the Just Cause series and is the sequel to the 2010 video game Just Cause 2.
It was released December 1, 2015 for Microsoft Windows, PlayStation 4, and Xbox One. Just Cause 3 is set on a fictional Mediterranean island known as
Medici
with
Rico Rodriguez
set as the protagonist against the brutal control of dictator
General Di Ravello
. It has been confirmed that the island of Medici is actually the home island of Rico.
Contents
Vehicles

Information

Missions

Weapons & More

Locations

Characters
Featured Article
The
CS7 Thunderhawk
is a delta-wing jet fighter, closely resembling the
Dassault Mirage 2000
and the
Saab JAS 39 Gripen
, but without the canards, also it resembles the Shenyang J-8.
The aircraft has folding wings, a design feature typically used by carrier-based aircraft on aircraft carriers. The aircraft can be seen with its wings folded whilst being transported by a Train, when the aircraft is delivered via Rebel drop, and when it is parked by Rico.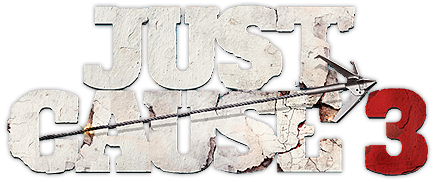 Featured Images
Recent Activity
Affiliates
In Other Languages
Ad blocker interference detected!
Wikia is a free-to-use site that makes money from advertising. We have a modified experience for viewers using ad blockers

Wikia is not accessible if you've made further modifications. Remove the custom ad blocker rule(s) and the page will load as expected.