Rajang Selatan is a village in Just Cause 2.
Description
Edit
The name means "Port South Rajang" in Malaysian. It's actually an ordinary civilian village. It's pretty small and houses only a few stone houses and a dock. A small Gas Station for boats can also be found in the dock section. The name is also a reference to Malaysia's Rajang River.
About 500m to the west is a Skull for the Ular Boys.
Along the southern part of Rajang river in the Lautan Lama Desert. It's a little bit south of Bandar Lengkok Sungai and the Lengkok Sungai Gambler's Den.
Completion
Edit
Civilian, faction, and military vehicles driving along the road.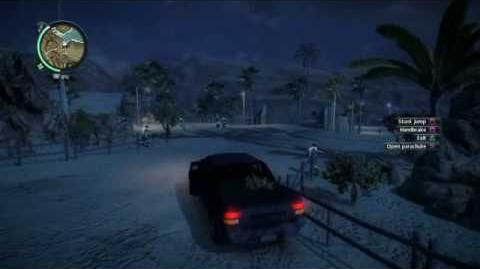 Ad blocker interference detected!
Wikia is a free-to-use site that makes money from advertising. We have a modified experience for viewers using ad blockers

Wikia is not accessible if you've made further modifications. Remove the custom ad blocker rule(s) and the page will load as expected.