Roaches
Talk

2
1,006pages on
this wiki
The
Roaches
are one of the three illegal paramilitary factions in
Just Cause 2
.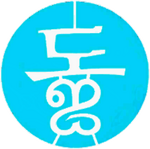 Description
Edit
Led by Razak Razman, the Roaches have long been Panau's most feared organized crime syndicate. Rooted deep in every town and city they have a loyal hierarchy and are highly organized. Although the Roaches organization is corrupt and always on the wrong side of the law, Razak's riches allow for a lot more freedom in their activities through bribery and death threats.
Their faction color is light blue.
Karl Blaine describes them as Panau's "urban mob, who wear some very nice Italian suits while they cut your throat!"
Activities
Edit
The Roaches are known for their traditional organized crime activities such as smuggling, drugs and prostitution. They have also expanded their operations and intend to take control of Panau with the funding of Alexander Mirkov in the interests of Russian control of Panau. Dalton N90s in the Roaches colors can often be found driving around and attacking Panaun Military personnel.
See also: List of Roaches Missions.
Like any other faction they have a ranking of soldiers. They start with a basic Ranger which wears blue/orange pants, and are usually given an Assault Rifle. Next are Elites who wear blue/orange pants and sunglasses, are usually given an Assault Rifle, and are actually chubbier. Then there are Technicians, who wear blue pants a white lab coat and carry a Pistol. Later there are Roaches officers which are speculated to be the Underboss, the Consigliere, the Street Boss, etc. (These are high Mafia positions). They wear blue pants, an orange hoodie and don't carry weapons. Only 1 is ever seen. Finally there is the boss (Razman).
The Roaches appear to have only one character model, except for the one with the hoodie, who's seen in every faction mission cutscene.
Main article: Faction vehicles.
Allies and Enemies
Edit
Controlled areas and locations
Edit