Roland Lesterlin
is a high-ranking employee at
Avalanche Studios
.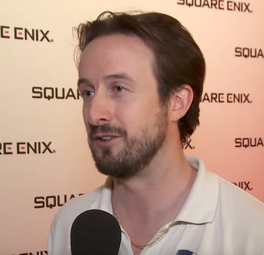 He used to work for Atari.
According to his facebook account, he started working for Avalanche Studios as a "game director" in 2011. More specifically on "Project Mamba" with Christofer Sundberg. He's the "game director" for Just Cause 3, so it can be assumed that JC3 has been in development since 2011 and that "Project Mamba" was likely a codename for Just Cause 3.
Personal info
Edit
Facebook account: Facebook account
Education:
This section is for quotes that are relevant to the Just Cause Game Series and which we may also be using in some articles.
There's several more quotes at Just Cause 3 which are mixed up with quotes from JC3 design principal Francesco Antolini.
As an easter egg, Roland looks like Mario Frigo.
The beginning of Just Cause 3 development is confirmed as 2011 by the earliest known game artworks and concept drawings that are from the same year.