This article has been evaluated to be at quality level 5.
This article may seem complete to the untrained eye, but the gaps in information are still large enough for this elite team of Panauan Ninjas to hide inside of.
Scando Track Loader Extreme

At one of those industrial-looking camps on the side of the road that leads to the top of the large volcano, to the El Volcan whorehouse.
Vehicle in Just Cause
Type
Bulldozer
Weapons
None
Rarity
Well below average
List of owners
Civilians
Montano Cartel
Rioja Cartel

The Scando Track Loader Extreme is an armoured looking bulldozer in Just Cause (1).
Appearance
Edit
It resembles an armoured version of the Caterpillar D9, but it's much smaller. It's available in only one color - yellow - and it always has several rusty patches.
The front lights are in extremely unwise locations, where they're completely blocked by the blade. Considering the size of the bulldozer and its blade, the engine should be twice its current size.
It's the only vehicle in the game that looks like it's supposed to be tracked, but the game developers weren't going to create a special track program for just one vehicle, so "physically" it has wheels instead. The front wheels can be seen turning, when the vehicle turns sharply at a slow speed. The wheels are also exposed if the vehicle is flipped upside down.
It's made by the fictional Scando company.
Performance
Edit
It looks armoured, but it's not. Despite its fearsome appearance, it's not recommended to take it into battle, as its slow speed and lack of weapons would make it an easy target.
It might just be the slowest vehicle in the game. Of all the non-military vehicles, it can take the most amount of explosion damage (like mopeds, bikes and nearby helicopters exploding).
It's also capable of pushing just about anything out of the way. This can prove a bit of fun when turning cars over or pushing cars into people or water without getting
Heat
.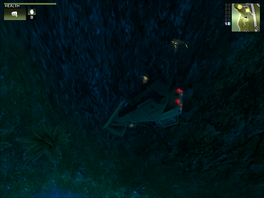 Locations
Edit
Tractor (disambiguation).
In a way, the Nashorn 6100 (the quarry dump truck in Just Cause 3) can be considered a successor to this. They're both large heavy terraforming vehicles, with an epic ramming ability and neither of them would be street-legal.
Ad blocker interference detected!
Wikia is a free-to-use site that makes money from advertising. We have a modified experience for viewers using ad blockers

Wikia is not accessible if you've made further modifications. Remove the custom ad blocker rule(s) and the page will load as expected.