Tom Sheldon
Talk

2
1,006pages on
this wiki

Tom Sheldon is a character in the Just Cause game series.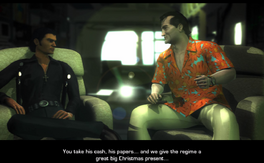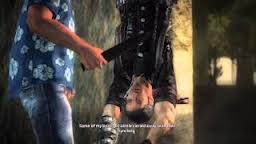 Personal info
Edit
Tom Sheldon is a stereotypical Texan: he has a passion for barbecues; hickory chips and all things American. In one cutscene he makes Rico a margarita and is often seen with his characteristic RV, the Pocumtuck Nomad. He was born on the 4th of July 1949, in Abilene, Texas, USA.
He is Rico Rodriguez's former commanding officer, friend and mentor.
Quote from the PDA in Just Cause 2:
"Tom Sheldon is a longtime Agency operative, who first came into Agency employ in the sixties.
Sheldon was active during the various Agency black ops of the Vietnam war (including ops in Laos and Cambodia).
Sheldon was active in the South American Theatre during the eighties and also played and important role in the operations that led to the election of the framed 'Papa Panay' of Panau. Sheldon and his protege Rico Rodriguez played a vital role in overthrowing President Salvador Mendoza of San Espirito a few years back. Sheldon has since been working the South Pacific Theatre.
Sheldon was recently on a assignment in Panau, when he was reported missing. Some sources within the Agency claim that he has gone rogue. "
Tom appears in every storyline mission in Just Cause (1). He will be encountered either in person or in voice.
It would appear that Tom has "gone rogue" and it's up to Rico to find out what has happened.
During the events of the story, Rico discovers that Tom Sheldon is masquerading as a rebel leader known as the "White Tiger". Rico confronts Sheldon and discovers that he has gone undercover and ceased communication with the Agency, in order to evade government forces and that he is attempting to find out what "Baby" Panay is up to. Additionally, Tom Sheldon reveals that he has been helping Rico all along, as the "Sloth Demon" (Black Market dealer) - an anagram of "Tom Sheldon". His issues with the Agency resolved, Sheldon helps Rico throughout the rest of the story and continues to act as the Black Market supplier, but now under his real name.
See: Black Market.
Tom might be partly based on the character Jack Wade from the 1995 movie "GoldenEye".
Another anagram of his name is "Honest Mold".