Umbra
is a province in
Just Cause 3
.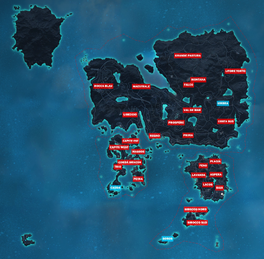 Description
Edit
Steep mountains and only one old settlement, which has decayed into ruins, but which is recently being used again.
Insula Striate region of Medici, north of Costa Sud, east of Val de Mar and south of Litore Torto.
Settlements and points of interest
Edit
The name translates into "shadow" from Latin.
This is one of three provinces liberated from the start of the game, the other two being Soros and Cauda.
It is the smallest province in Medici (not counting DLC).
Ad blocker interference detected!
Wikia is a free-to-use site that makes money from advertising. We have a modified experience for viewers using ad blockers

Wikia is not accessible if you've made further modifications. Remove the custom ad blocker rule(s) and the page will load as expected.